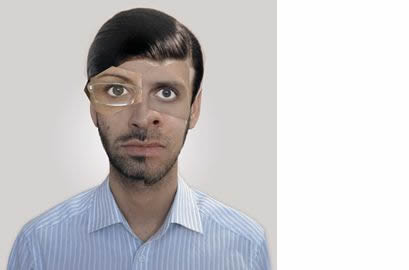 Joe Velluto
In 2002 Andrea Maragno and Sonia Tasca exhibited "RosAria" in the "Opos Under 35": "RosAria" - a mono-use rosario made of pluriball, which became a sort of sample project of what would become the JoeVelluto idea.
In 2004 the JoeVelluto studio was born. Among the more significant stages: in 2005 the presentation of the book "Salefino: new flavours in Italian design",Abitare Segesta Editors, often described as a "manifesto book" since it was among the first books which treated the reality of the new generation of Italian design.
In 2006 along with Cristina Morozzi the comunication project "National Italian Design" was launched, which established itself through the birth of the new "CoincasaDesign" brand name; since 2006 it has taken care of organization projectsand installation events; in 2008 the "Saver" projectof Coroitalia, was mentioned by the ADI Design Index.
In 2008 JVLT the drawing up of the "Manifesto of Adesign" signals a new maturity and consciousness. Through the exhibition "Useless is More" under the care of Beppe Finessi at the end of 2008, it presented the first interpretation of the manifesto officially declaring itsself as Adesigner.
At the moment JVLT /JoeVelluto is taking care of the artistic coordination of various firms and also carries out teaching activities and is visiting Professor for numerous Italian universities.